IRCO Student Prizes
Since 2016, the International Rubber Conference Organisation (IRCO) has supported an award of a Student Prize at the annual International Rubber Conference (IRC), details of past winners can be found at www.internationalrubberconference.org
This year, the IRCO Student Prize is being co-sponsored by Derby Rubber, a manufacturer of technical rubber products. The IRCO Student Prize will award prizes for the best student papers presented at the conference. All entries will be judged by a panel of judges. The prizes are:
| | |
| --- | --- |
| For Best Oral Presentation: | For Best Poster Presentation: |
| 1st Prize of £750 | 1st Prize of £500 |
| 2nd Prize of £500 | 2nd Prize of £300 |
| 3rd Prize of £250 | 3rd Prize of £200 |
There will be a further prize of £500 for the "Sustainable Innovation Award" which will be judged by representatives from Derby Rubber.
To enter you must be a student, at the time of the conference, registered at an accredited University or research institution. Please submit your abstract here and when registering please indicate that you wish your paper to be considered for the IRCO Student Prize.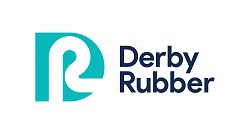 Travel grants for students
If you are an IOM3 member and under 35, you can apply for a travel grant from the Institute. More information can be found here.